Best way to convert an apartment for a rental

So you've bought a property in Malta or Gozo and have made the decision to turn it into a sustainable cash flow investment, however you don't have experience in doing so. Whether you've had a property in Malta or Gozo on the market for some time, inherited a property from a family member, or recently invested in property in Malta or Gozo it can seem like a challenge to handle converting your property into a rental. And we always love a challenge!

Becoming a landlord
Winging it and jumping in head first is always an option though costly mistakes are sure to happen if you do so. Be prepared to do your research and learn as you go. If this seems like an impossible task, you could always recruit one of our trusted Quicklets agents to help you navigate your situation.



1. Know your real estate.
You don't have to be a mathematician, though you will have to crunch some numbers. Don't get ahead of yourself and accept the first offer that comes your way. Know your real estate market to be sure to not undersell your property. Research property prices for rent in Malta in the locality and whether there are many vacant apartments for rent in the surrounding area. Get to know your competition and see what they're offering.
2. Let's talk costs.
After comparing prices, you need to check out your associated costs and ensure that they will be covered by the price you deem fit for your apartment for rent in Malta or Gozo. Consider insurance, tax, maintenance, repairs, and your loan (if you have one). This will give you an idea of what price range you should go for and how much monthly profit you can expect to make.






3. Maintenance and repairs.
As you would repair or upgrade your property to be sold on the market, you will also need to do so when planning on turning your property into a rental. The easiest and cheapest first step is a fresh coat of paint. Next is revamping your furniture. It's not about buying new, it's about getting rid of that clutter and old fashioned furniture that you've been meaning to call Bulky Refuse to pick up for months now. Or stick a big note on it encouraging people to take itand hopefully someone will take it and give a DIY recycled furniture project a go. Read here for some more DIY furniture inspiration on a budget.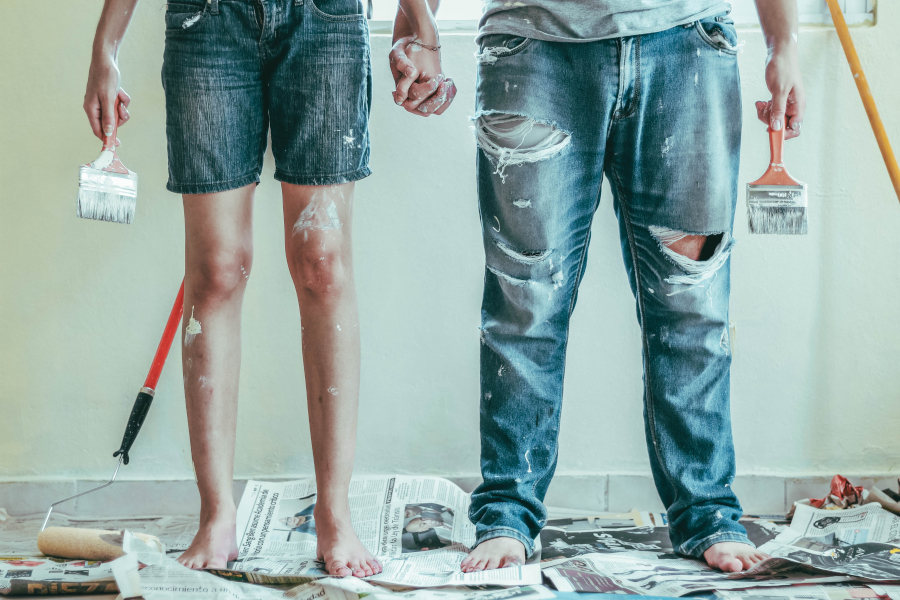 4. Will you be renting for long-let or short-let?
Deciding whether you will rent for long-let or short-let will affect many of your decisions when preparing to put your rental flat in Malta or Gozo up on the market. This decision highly depends on your lifestyle and whether you will have the time to keep up with the demands of your tenants for short term rentees, unless you plan on hiring a property manager to help you out with change overs. Long-lets are different in each real estate agency, they could be over 6 months or over a year. So be sure to know the specifics of each stipulated contract to ensure that it will be manageable for you.
If you're unsure whether your loan agreement allows you to rent or you're unsure about what your loan allows you to do ask an agent at Quicklets to help you clarify these tedious questions to get some guidance by contacting one of our agents through the link.

Main article photo courtesy of Ralph Kayden from UnSplash
Valletta photo courtesy of Martin Widenka from UnSplash
Home decorating photo courtesy of Roselyn Tirado from UnSplash