Property Management – We care about your property!
QuickLets has a unique property management department that will cater for all aspects of managing your property, be it whether maintaining the property when you are away or administering your income and expenses of your rental business.
The Property Management Services will include:
For When You are Away
Drawing up and maintenance of the inventory of items in the property.
Inspecting the property and its furniture, fittings and electronic equipment on a regular basis both when leased or when lived in – providing owner with an extensive report in this regard.
Carry out a physical inspection of the property and operating the plumbing systems and also airing the property.
Carrying out any repairs.
Providing cleaning services (on request) for the property.
Dealing with insurance and bills.
Dealing with the residence association on behalf of the client.
Dealing with any security issues as and if they arise.
Provision of a mailing address if required.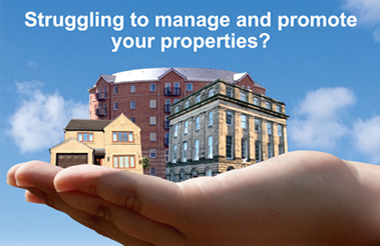 Managing Your Rental Business
Drawing up and maintenance of the inventory of items in the property.
Searching for tenants.
Provide accounting property management services.
Make payments of bills on behalf of owner (as authorised).
Detailed documentation of expenses via invoices and receipts.
Maintain all historical records (paid invoices, leases, inspection reports, warranties, etc.).
Provide annual reporting, structured for tax purposes as well as required tax documents.
Advise owner on relevant tax deductions related to their rental property.
Provide easy to read monthly cash-flow statements which offer a detailed breakdown of income and itemized expenses.
Providing tenants and collecting rental income/rent payments.
Having the property cleaned upon the departure of the tenant and before the new one moves in.
Meeting any new tenant, giving him/her the keys and showing him/her round the property.
QuickLets promoting your property as a 'Property to note' on our website.