5 Tips On How To Make Your Rental Property A More Productive Home-Work Space.

It's been a few weeks and people are starting to acclimatise to the idea of working at home. No more commuting to work, no more fixed hours and the ability to conceptualize your dream workspace. Do we actually want to give this up once Covid19 is behind us?
Though if you're renting out a property in Malta or Gozo and perhaps its a newly rented home you may need some advice on how to improve your home office setup, as well as start creating habits that will help you feel more comfortable working in an unfamiliar environment.
1. Separate your workspace from your chill space
Having a physical barrier to separate your work area from the rest of your home will help give you the physical and mental space you need to properly switch off for the night.
You can start off by building a barrier with your house plants. Another option is using an oriental screen as a divider. Creating this boundary will help avoid the temptation to work from your bed. It may seem enticing at first, though the fantasy of it all fades away when those back pains catch up with you.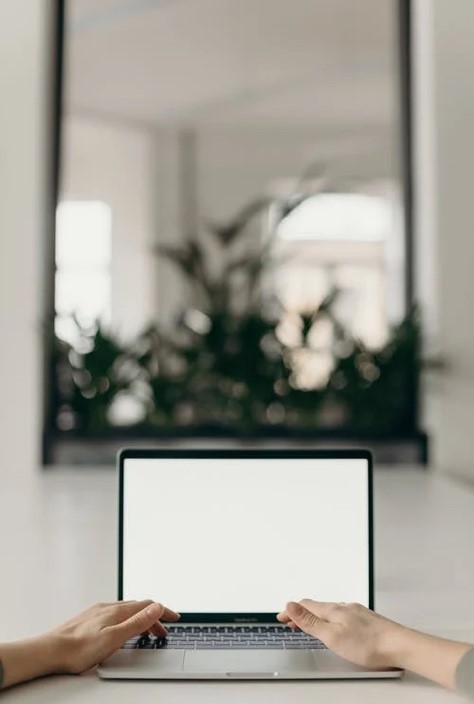 Source: Pexels
2. Keep a Routine
We like monotony! Sticking to your normal routine, waking up at the same time, making your morning coffee and heading to your new and improved workspace will help establish your mindset throughout the day. Studies show that it helps maintain healthy wellbeing and good productivity levels. Even though it might initially feel great to hit the off button on your alarm clock, it will mess up your body clock and the sluggishness could trickly into other aspects of your life. By sticking to your usual routines as much as possible, like regular exercise and wake up times, you not only maintain your good habits but also wards off bad habits.
3. Regularly makeover your workspace and keep experimenting
A cheap and easy way to bring some life into your home is by adding some plants around the house especially if you are renting real estate and can't make big adjustments.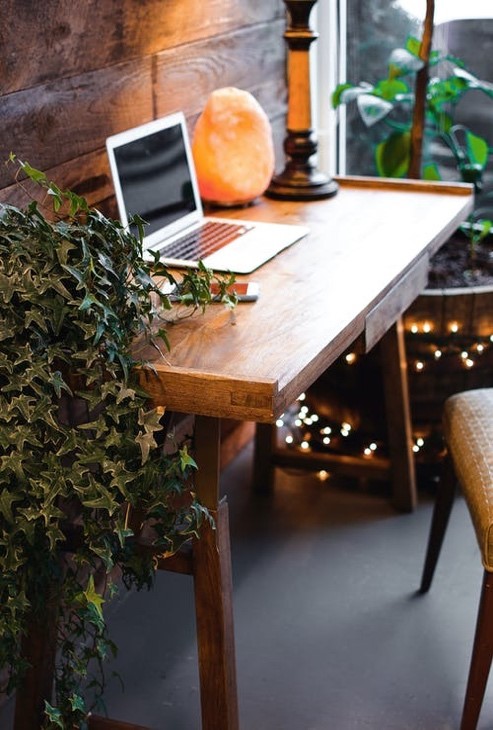 Source: Pexels
Find something new and fresh to hang up on your wall. Staring at the same blank wall is in no way inspiring. Adding a touch of colour and personalisation can be a motivational aspect in your home office.
Yes, keep a routine, though if you're not into working from your desk one day, try something else, work from your dining table or have different workspaces for different times of the day until you find what suits you best.
Spoil yourself and splurge on some new stationery to get you motivated. This is another great way to change up your environment and get you excited to stay productive.
If you're all about aesthetically pleasing work zones, @minimalsetups shows how you can adapt any idea for any flat, maisonette or penthouse.
4. What does your video conferencing background look like?
Working from home often means you've got a lot of video conference calls. This means you might want to find a private room in the house that's quiet. Think about what your colleagues can see. Do you really want them talking strategy while seeing your messy kitchen behind you? Also consider whether they can hear traffic noise or the sound of the TV in the distance and move away from that to avoid distractions, especially if your call is with a client. If you want to go the extra mile, maybe sit in front of a nice picture frame or set up a plant on a table behind you. The devil is in the detail!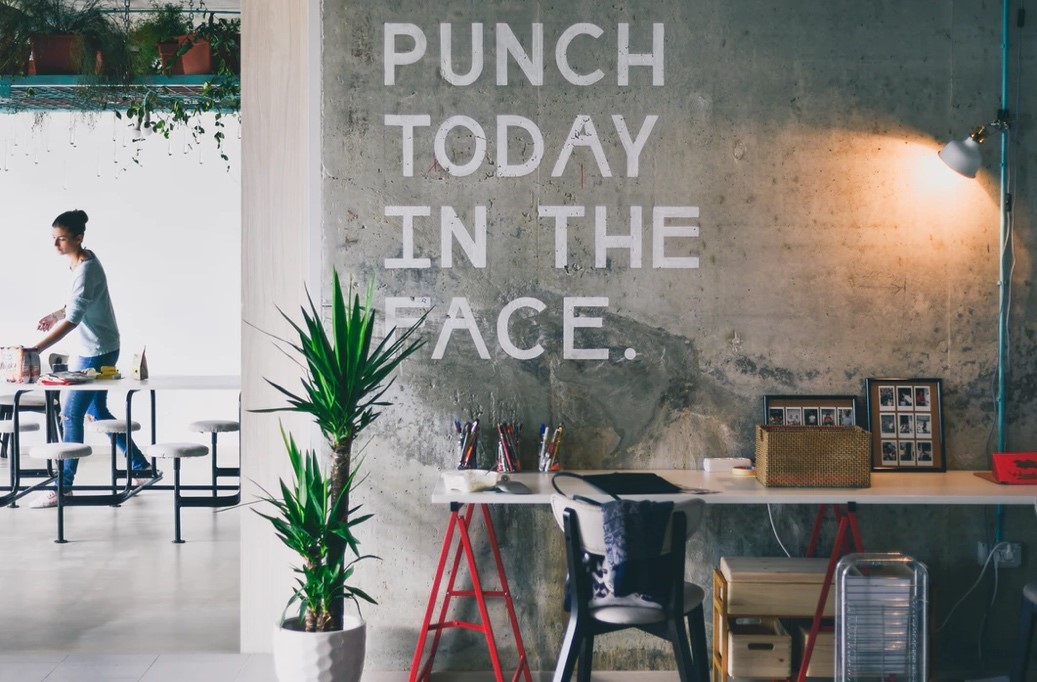 Photo: Unsplash
5. Sound & Light
Having a good pair of headphones can be a lifesaver, especially if you've got less than quiet neighbours. It's worth investing in a good pair of headphones that will help block out any distractions and get in the zone. Find that natural light! If you're renting out a penthouse this shouldn't be a problem so pull back the curtains and make the most of that natural daylight. Your environment can have an enormous effect on your mood and productivity levels so keep it vibrant and fresh to help keep you motivated and productive.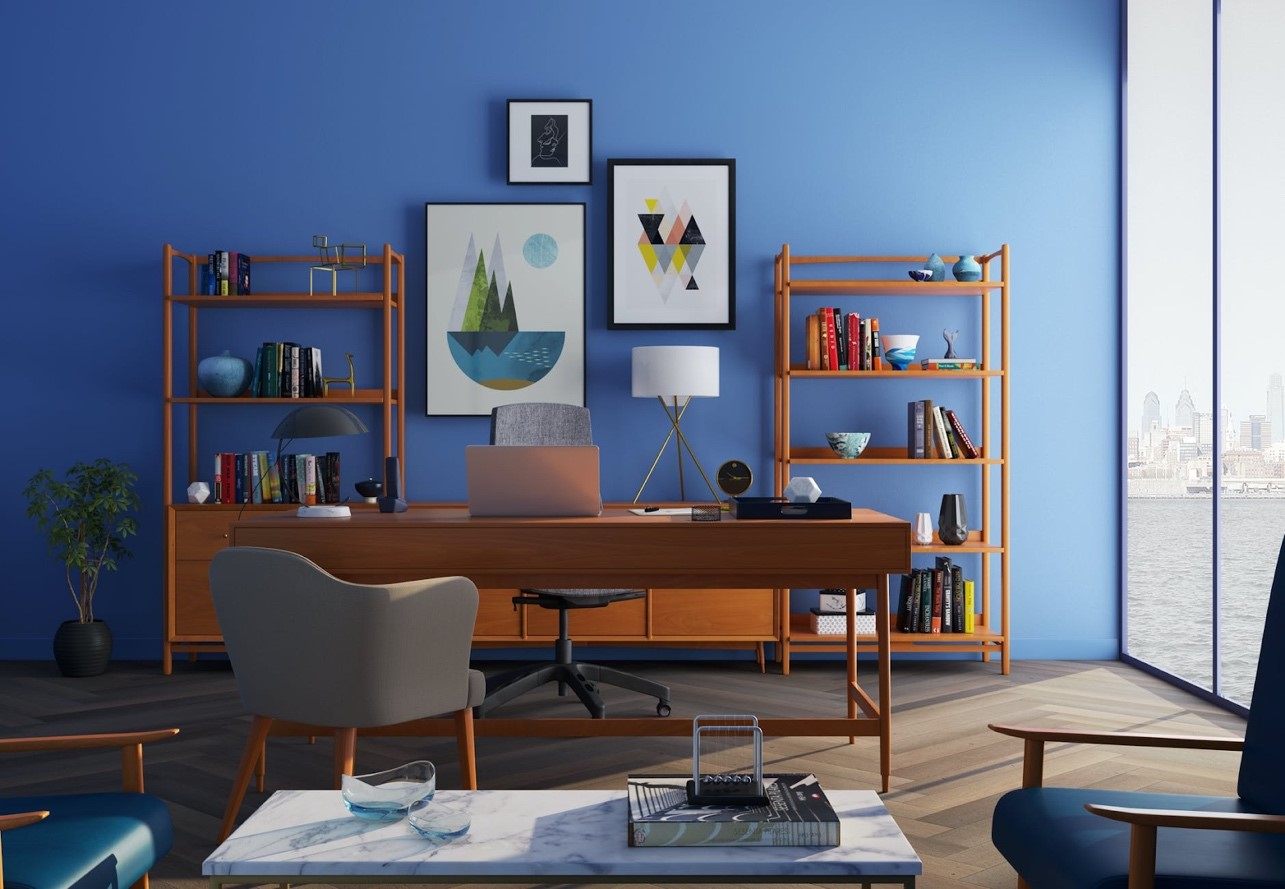 Photo: Pexels
If you're still quite hesitant about working from home may be because you're renting out property in Malta and don't have the quietest of flatmates, don't panic. A study was able to prove that on average, employees working remotely worked 1.4 days more every month compared to usual office hours. And so, working from home not only eliminates daily commutes but also automatically increases productivity and leads to healthier lifestyles.