The benefits of using a property App in Malta

From first time buyers, to seasoned property owners. New student-house seekers, through to house-sharing veterans. Locating the ideal place to call home is always a tricky road to navigate. On an island as small as Malta, this can be even more daunting, with pickings being slim. Luckily, here at QLZH, the solution really is "at your fingertips", with the best real estate app in Malta. Malta's real estate market is unique, both in terms of the amazing variety of homes and properties available, but also owing to the difficulty faced in finding them. The QLZH app makes mobile-first clients lives easier by giving them direct access to QLZH's incredible database of over 50,000 properties to rent, and the people who manage them.

Below we'll take a look at how to get your hands on the newly launched QLZH property app, to get it working for you, with the click of a few buttons.

First things First
As with all things tech, you first need to download the actual QLZH property App. You can leave the debate of IOS versus Android for when you're having a drink with your friends, as QLZH have made this app accessible on either platform through their separate online app stores, the links to which can be found here.
Once downloaded, you'll land on the calming blue logo before the app takes you to the introductory page. Here you're provided a brief tutorial relating to the different services, including the main menu, search option, associated filters and most notably, the funky drawing tool (more on that shortly).
Once this is complete, you'll be prompted to fill in your details, as well as agree to the T & Cs before submitting the form and proceeding to use it.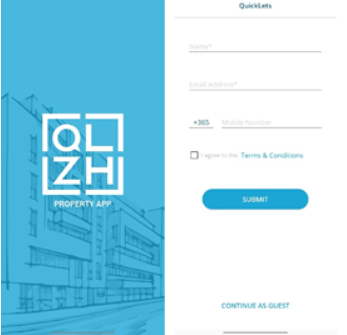 The magic drawing tool
What makes this property app so special is its unique drawing tool. Once registered, you're transported to a map of Malta, with the drawing tool icon located in the top right-hand corner. One click on the icon and you are prompted to draw on the map, creating a boundary around the area in which you would like to search for your dream property.
This area can be as small, or as large as you like, however always bear in mind that as QLZH operate across the island, the larger the area, the more properties shown, the longer you may be sifting through options. We suggest starting with a smaller area, and if you don't find what you are looking for (highly unlikely) then you can shift the location and look further afield.
Once you have drawn around the area you are looking to buy/rent property, simply click "apply" in the top right of the screen, and all of the properties located within your zone will pop up on the map. Now you can either click on each individual green tag, which can be fun, but time consuming. So we suggest clicking on the list view icon at the bottom right of the screen. This in turn will bring up a list of all of the properties within your zone. To make it even easier, you can toggle between map/list view, as well as apply several property filter options with the icons on the bottom right of the screen.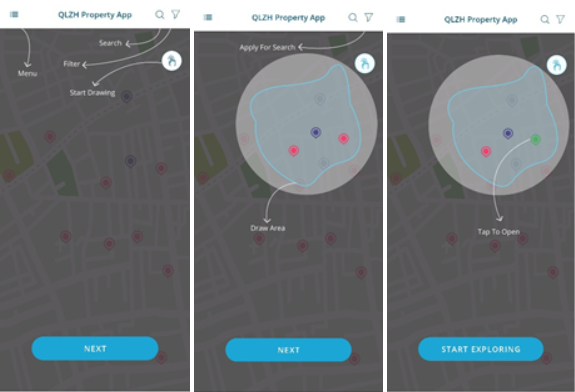 You've found your dream home, now what?
And there it is. Nestled in between farmhouses with a commanding view of one of Malta's beautiful bays. The price is fair and the images inspire visions of comfort and space. Who knew a property app could fuel such dreams of happiness?
But what now?
Well you better act quick, that's what! Malta real estate is a fast paced world, and with so many people, and so little space, dream homes are snatched up quicker than you can spell Pastizzi.
Opening up the property details, and scrolling to the bottom, you will find the details of the branch and particular Quicklets real estate agent dealing with the home you desire. All that's left to do is either call or e mail using the details provided. Given you might be too excited to speak at this point, you also have the option to click the link that requests the agent to "call me, I'm interested". Simply put in your details and one of the QLZH agents will get back to you promptly with a few questions, and offer a viewing.

Next steps
Using the QLZH property app definitely puts you a step ahead of other property seekers. However, we all have our individual requirements, and rightfully so, with the process being quite daunting. If for any reason you are unable to find what you want, or don't have a clear idea and simply need some guidance, feel free to call or e mail any of our branches and one of our agents will be happy to speak to you in more detail.

Main blog article courtesy of Monstera from Pexels