The top rental property locations to invest in for 2022

Sunshine, Seaside and Pastizzi are just a few reasons to look at the Maltese Islands as an idyllic location to rent property. With a booming economy and vibrant social scene, some locations stand out a little more than the rest and below we outline exactly why you should consider calling Malta home.
Sliema
Located on the North Eastern coast of Malta, Sliema (translated as "Peace" in Maltese"), was once a small tiny fishing village which has long since outgrown its traditional roots. Now considered one of the main residential and commercial hubs of the Islands, here you will find everything from small coffee shops through to grandiose apartment blocks, along with everything in between.
With one of the most commanding coastal views of the island stretching from Exiles Bay all the way to Manoel Island, you can still find very affordable rental prices if you know where to look. Its location makes it ideal for those who want to reside close to the heartbeat of Malta and work in one of the dozens of companies who have set up their offices in the surrounding area.


Msida
Just a hop and a skip down the road you can also find the old harbour town of Msida. With the University of Malta nestled on the hill, this area is ideally suited to students who don't fancy dealing with the somewhat shaky public transport system. But don't be fooled into thinking this is your standard Student party town. Rather you are faced with pleasant side streets littered with quaint corner stores, and of course the impressive and popular Yacht Marina where you can lazily sit in the hot summer months and watch the scores of boats come and go. Mater Dei, the main hospital in Malta is also situated in the confines of the Msida's boundary, meaning that medical care is easily at hand if needed.

Property rental prices range anywhere from between €600 and €3000 per month, depending on what you are looking for, meaning that there really is something for every budget.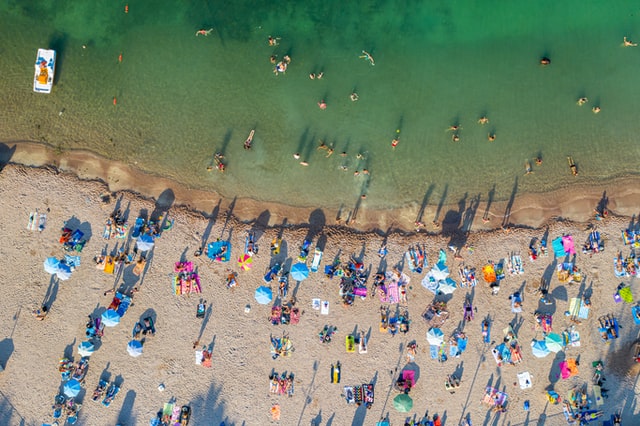 St Julian's
Photo by Karl Paul Baldacchino on Unsplash
Less than 5 Kilometres North along the coast, you will find St Julians, one of the true gems along the Maltese coastline. With bathing beaches by the bucket load, you also have the infamous party district of Paceville and it's scores of pubs, clubs, restaurants and hotels.

But wander inland and you will find a wealth of prime rental locations, often in the form of spacious apartments enabling you to rise above the bustling streets and find a space of solitude from where you can sit and watch the sunrise casting its rays.

The popular Balluta promenade provides an ideal space to walk and visit the wide assortment of eateries and cafe's, as well as being perfectly located to offer access to all of the surrounding areas, either by foot or by car. With property rentals priced similar to those offered in Msida, you would be hard pressed to not find your perfect space in the sun.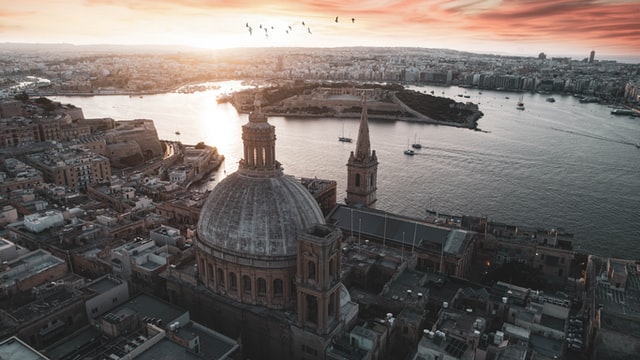 Gzira
Photo by Karl Paul Baldacchino on Unsplash
Sandwiched between Msida, Sliema and St Julians, you will find picturesque Gzira. With its first villa built in the mid 19th century, you can walk through the streets and still cast your eyes on some of the last vestiges of traditional Maltese architecture. With the majority of the original limestone buildings still standing, you can find yourself transported back in time, especially when glancing towards the South West and seeing the magical city of Valletta in the distance.




Malta's main sports complex sits just outside its boundary meaning swimmers, runners and enthusiasts in general have access to some of the best facilities on the Island. With the previously mentioned Manoel Island, also classified as part of Gzira, set to undergo an extensive makeover, This is a prime location for anyone looking to lay down some rental roots.
Swieqi
Last, but far from least we have Swieqi, the last outpost before finding yourself on the coastal road heading to the North of Malta. Once farmlands, this is now considered a residential haven whilst still affording easy walking or driving access to central Malta and the shops and businesses that are located there. Hugging a natural valley to the East, you are afforded the best of both land and sea views with greens and blues all around. Still in a state of development, Swieqi offers some of the more affordable rent considering its location and is well worth looking into.
But to see it is to believe it, and calling upon Quicklets Malta is one of the easiest ways to do this. With 1000's of properties for rent across the Maltese Islands, we guarantee to find a home that is the perfect fit for you. Contact us online of visit on of our dozens of branches and we will gladly work through the options that are tailored to your budget.
Main blog photo by Christophe Faugere from Pexels