Frequently asked questions when renting

We've all been there. You've managed to find the Maltese rental property of your dreams. All the boxes are ticked for location, price and size. But suddenly when it comes to applying, you're filled with uncertainty. Maybe it's your first time renting or perhaps you have recently moved to Malta and aren't sure if the laws and procedures are different.

Either way, there are literally dozens of questions that need answering, from payments to repairs. Below we look at some of the more common questions we've received from new tenants and provide a brief answer so that you can move forward with peace of mind when signing on the dotted line.
Before moving in
For documentation, the standard essentials are a copy of some form of ID (passport, drivers licence, ID document) as well as copies of your previous 3 bank statements (so it can be confirmed you can make rental payments). If someone will be paying your rent on your behalf, you will need documentation, usually in the form of an affidavit, confirming this. Whilst not essential, it helps to also look to include any references that you can get from previous landlords as well as who you work for. This goes a long way in showing that you are a responsible tenant and can be seen as an upstanding citizen.
What fees and costs do I need to cover?

When renting a property, there is usually a standard deposit, along with rental payments. On the outset of signing a new tenancy agreement, it is common practice to pay one months rent in advance, as well as a month's rent as a deposit. Deposit amounts can vary based on agreements with agents and the landlords, size and value of the property and its inventory and various other factors.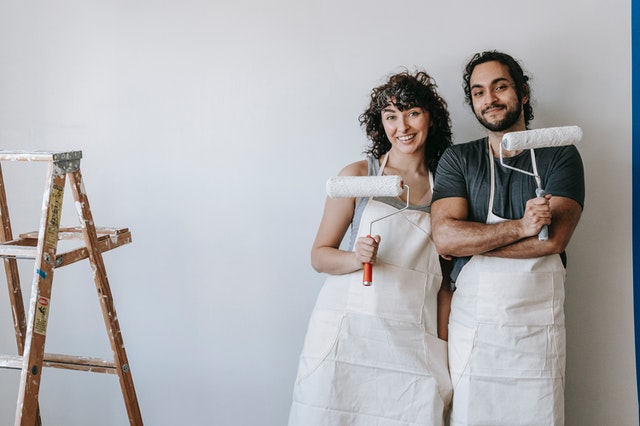 Whilst living in the property
Photo by Blue Bird from Pexels
How do I arrange repairs if needed?

As above, contacting your agent is the answer here. Landlords will have insurance on their property (they cannot rent one without it), and so should any issues arise such as a faulty water tank, or problems with the general fabric of the building, you can contact the agent who assisted you with securing your Maltese property rental and they will take care of the rest, ensuring that you are kept updated as needed.




Can I make alterations to the property?

This is a tricky one, and is largely dependent on the duration of the tenancy agreement, your relationship with the landlord/owner, and the scope of the alterations that you wish to make.
Something simple like painting walls is usually accepted, however you will often have to return the property to the state that it was in when you move out.
For larger alterations such as removing walls or making extensions, a long process needs to be followed incorporating municipalities and permits, along with annexes to your tenancy agreement.
You're bags are packed, you're ready to go
What happens at the end of the lease?

Generally the end of your lease would have been agreed at the start of your tenancy, so you will be aware and prepared for moving day. Within a day of moving out, the agents team will come and inspect the property to ensure that it was left in the state it was rented out in the first place.
There are seldom issues at this stage, but as a back up, we always suggest tenants do a full inventory of the property and take photos before moving in so that they can be referred to at a later stage if required.
What happens if I need to end my lease early?

Most tenancy agreements include what is called a break clause for just this reason. For whatever reason, if you need to terminate your agreement early, you are able to contact your rental agent who will liaise with the landlord in this situation. There will normally be a requirement to find a replacement tenant within a certain time frame, as well as see out a specified period remaining on the agreement.
Now that you've done your homework, you should feel prepared to look for your next rental opportunity in Malta. And there is no better place to start than Quicklets Malta. Our incredibly friendly and helpful agents can be contacted via phone or visited in any one of our numerous branches around the Maltese islands. So why not take your next step with us and find your dream Maltese rental property.
Photo by Ivan Samkov from Pexels