QuickLets and Zanzi Homes 2021 awards wrap-up

The past two years have affected us in different ways. Lockdowns, event closures, restrictions on interactions, and all behind the veil of itchy and irritating face masks.
However this didn't mean that the wheels stopped turning. For many, it was business as usual, just in a different way. And nowhere was this more evident than across the offices of QuickLets and Zanzi Homes. Throughout 2021, our offices were in a state of frenzy as we seemed busier than normal. This in turn transformed into some exceptional performances across all of our branches, the recognition of which was well needed.
And so, on 21st of April, staff gathered for our annual awards dinner and ceremony at Gracy's Arts and Supper club in Valletta.
The theme for the evening was "Gatsby", and the spirit of 1920's jazz and rhythm filled the air as ladies and gents donned their most dapper outfits for a night to remember.
With categories covering top performing branches and staff members, along with revenue leads amongst many others, the night was set to be a long, yet well deserved appreciation for all of the hard work and effort put in over the past year.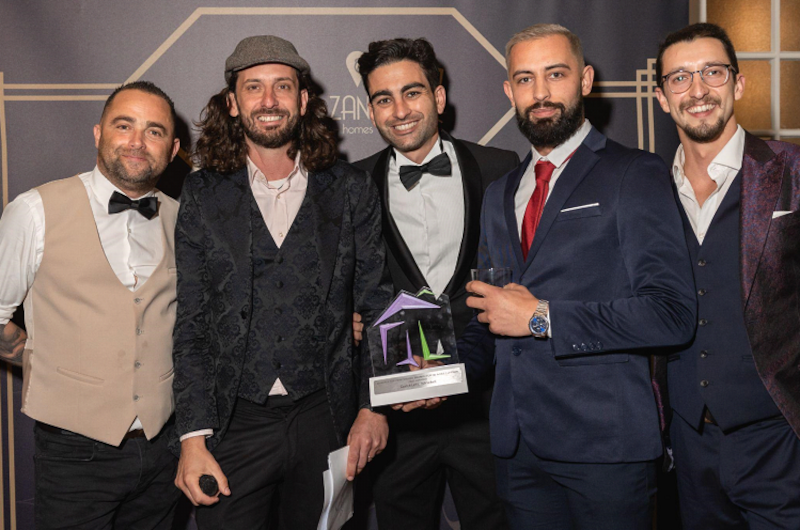 QuickLets
As the most packed line-up for the evening, an array of well deserved awards were handed out for branches and individuals alike.

The Mriehel branch managed to secure a coveted double win by walking away with the top performing branch of 2021, as well as Miodrag Milojevic being called out as the top performing manager for QuickLets for the same period.

Other awards worth noting were Julian Scicluna coming in as the highest revenue generator, coupled with Highest number of contracts, really putting the Zabbar branch on the map. Highest number of listings went to Marc Kane Cachia of QuickLets Mosta, a clear recognition of the immense amount of hard work put in over the past 12 months.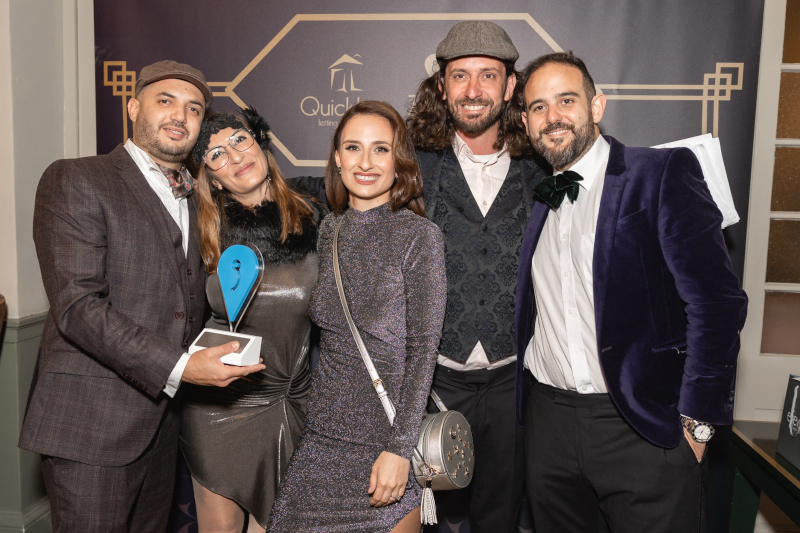 Zanzi Homes
Each category was tightly contested after a bumper year, however a special mention is needed for Ramon Xuereb, who walked away with the coveted trophy for top performing manager. Unsurprisingly, the Top performing branch award went to The Zanzi Homes head office, where Ramon is based as well.
As we all know, property is a game of numbers, and George Farrugia of the Gozo office came out on top with the highest number of listings for Zanzi homes over the past year. In contrast, listings lead to contracts. Closures represent the culmination of sometimes months of work. The well deserved winner for highest number of contracts closed went to Matthew Farrugia of Z360 branch.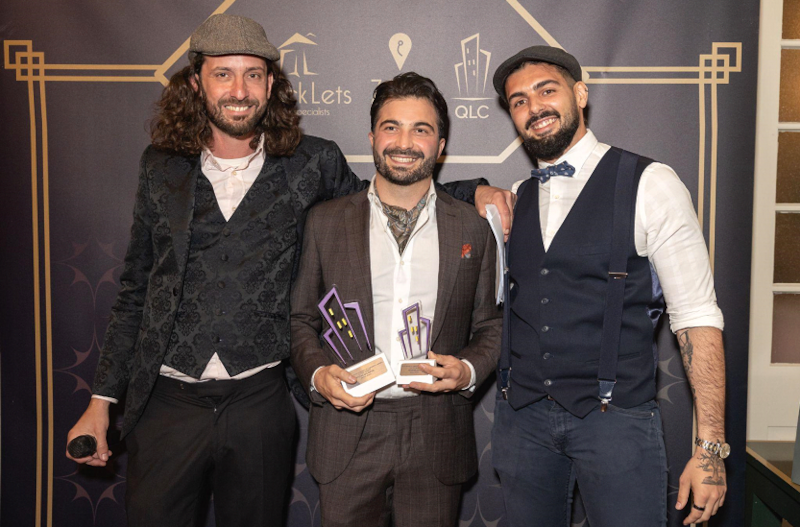 QLC
QLC positioned themselves as firm contenders within the group as well, walking away with several high profile awards. These included the top performing manager going to Clint Borg, and his branch also being named as top performer.
The highest number of commercial listings went to Giovanni Gerolimetto from the Island branch. Stefan Milosevic was a double winner, securing the spot for highest revenue generated by contracts, as well as the coveted highest amount of contracts signed trophy. Hailing from the Mansion branch, this highlighted the fact that this will be one of the branches to keep an eye on in the future as the company looks to expand its reach across the island of Cyprus.
With over 20 categories including runner up awards, many men and women were praised for their efforts over 2021. Unfortunately such an extensive list was too large to include in this article.
However all you have to do is walk into any one of our branches across the Maltese Islands and the island of Cyprus, and you will see a team of dedicated individuals, without which, QuickLets and Zanzi Homes would cease to be as successful as they are.
Whether it be lettings or sales, QLZH aim to serve our community in so many ways, with this evening being a reminder of why we all started doing this in the first place. Not for the trophies, but for the sense of pride in our work and a dream to change the real estate industry on property at a time.