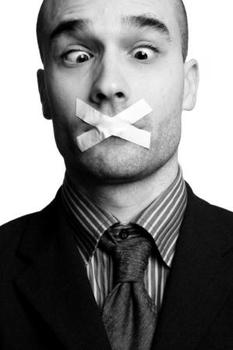 06-07-2017 - By: Marc H. Schembri
Many Malta property hunters have been in that same situation. Your budget is set, everything seems to be going according to plan, and confidence is high as you pretty much think you've sealed the deal, however, for some reason, everything crumbles right at the very end. Frustrating much? We agree.
Even if you do have the budget, you're not always guaranteed an automatic lock for that dream flat for rent in Malta. While you might have the charm to win over a landlord, you may want to be that little extra wary about the things you say. An accidental whisper of the wrong phrase could completely sabotage your chances of landing that beautiful apartment for rent in Malta - your ideal home.
We know that you'd never tell a prospective landlord something absolutely insane (or at least we hope), like planning on hosting weekly raves at odd hours of the night, or that you're going to paint the entire apartment pink. However, every now and again, we do make mistakes. Just be sure that whatever you say does not entirely wipe out your chance of securing that available flat for rent in Malta.
While you can be upfront with your real estate agent, you might not want to be quite as open when meeting a potential landlord. In this blog we list 5 things you should never say when searching for a flat for rent in Malta. Yep, some things are just better left unsaid!
Malta Property Rental Tip 1: Never say "I can't wait to get rid of that"
So, let's face it. No landlord out there is going to choose a tenant who openly attacks the style or design of their flat for rent in Malta. If a bidding war had to happen, well, let's just say that you can forget all about acquiring that apartment. Avoid criticising their Malta property at all costs, and keep any cynical comments to yourself (at least until there's nobody around).
Malta Property Rental Tip 2: Never say "I can afford to spend €X"
When seeking a flat for rent in Malta, it's always great to determine how much money you are able to spend. However, do make sure that you keep such sensitive information between you and your real estate agent. Addressing your budget to the landlord may hamper their ability to reap more cash from their rental Malta property than it's actually worth.
When working with Quicklets, you can find relief in knowing that your real estate agent will help you land a great bargain for the available flat for rent in Malta. Nonetheless, before you contact a real estate agent with your mission to rent, we do suggest that you familiarise yourself with the towns which appeal most to you, and where you will feel comfortable living.
Malta Property Rental Tip 3: Never say "I move all the time"
The above five words form a phrase that no landlord will ever wish to hear, ever. Contact your real estate agent and determine your intentions prior to making a final decision and bringing the Malta property's owner into the equation. Most landlords tend to choose tenants who are looking for a long let in Malta, a property that they intend to use for a while and would treat as their home.
Malta Property Rental Tip 4: Never say "I can't wait to fill the place with pets!"
If you've been dreaming about adding a little pup to the family, you should firstly make sure that the flat for rent in Malta is pet-friendly. It's absolutely fine to agree a pet-policy with the landlord, but just don't push it. Chances are, your landlord will allow you to add a pet in the future once you've proved yourself as a responsible tenant. Seeking a long let in Malta which is pet-friendly will give you enough time to do so.
Malta Property Rental Tip 5: Never say "I can't stand my current landlord"
Last but not least… onto tip number 5. All prospective landlords are going to be slightly curious as to why you are seeking a new flat for rent in Malta. Whatever your reason, be certain to refrain from saying you're leaving due to problems with your current landlord (don't even go there). You could have the greatest possible reasons for moving into a new Malta property, just don't give off the wrong impression.
If you, as a potential tenant show signs of a lousy attitude, the landlord may decline your offer since you may come across as someone of high maintenance. A neutral response, such as "I want to live closer to my office" is always the better option!
There you have it! 5 things you should definitely avoid telling a potential landlord when seeking a flat for rent in Malta. Keep cool and composed and you've got nothing to worry about!
If you are looking for a unique flat for rent in Malta that is ideal for you, your family, as an investment, or for a colleague or friend, feel free to contact Quicklets. Our real estate specialists will guide you through the rental process and find you the best possible deal, whether you are looking for a short or long let in Malta. Get in touch with Quicklets today - your first choice for Malta property!