Property Owner Registration
Get a 20% discount on agency fee on first rental per property when registering your property online!
Add unlimited amount of properties!
Manage your property listing. No need to call us when something changes!
Promotional tools available to help you generate more enquiries and sales!
Monitor views and enquiries!
Extremely easy to use!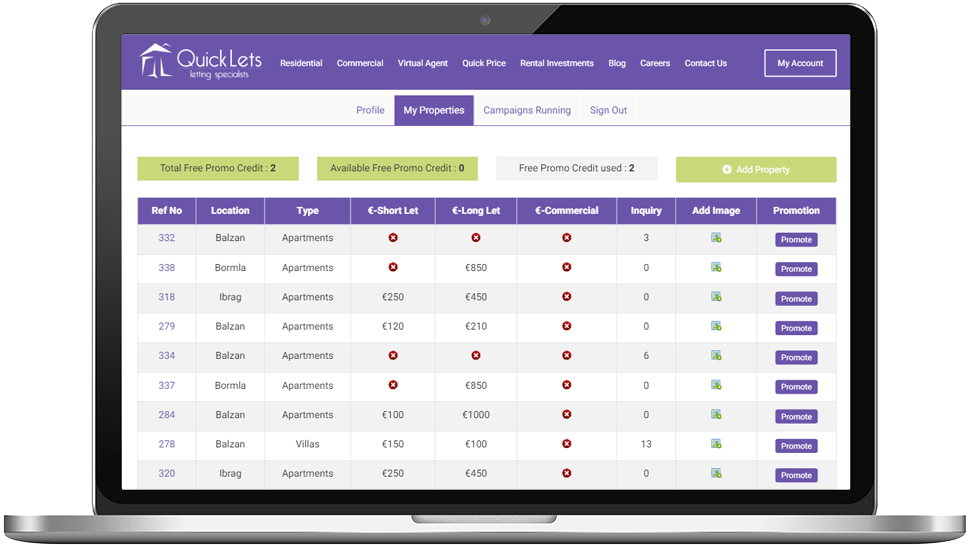 Why register as a property owner?
Have you ever got frustrated with agencies not giving you feedback on your properties? Do you ever wonder how many people have visited your property or even viewed it online? Have you ever wanted to take your own photos and upload them yourself because the photos the agents have taken are simply not up to your standard? Well at Quicklets you can do all this! Once registered you will have your own property owner account. With this account you can check the activity log of your properties and you can even choose to promote them to the top of the list which will help boost your property views, especially in the quiet months of winter.
Owners can even inform us of new properties and add them to our database themselves. You can even upload your own photos. A member of our staff will process the listing and you will receive a confirmation letter. If you do not wish to take photos, an agent will contact you to fix an appointment to come and take some photos!
There is also the option to leave comments and available dates in your online account to avoid agents contacting you constantly! We have thought of absolutely everything so what are you waiting for? Register now and get listing today!