The must have essentials in a rental property

The Maltese Islands are one of the best locations to rent property. Seaside views and farmland walks along with a thriving digital economy and social scene, make this a destination popular for all lifestyles. But moving home can often leave you scratching your head as you try to make sure you're not forgetting anything. With years of experience in the Maltese rental market,
Quicklets
have put together a brief list of essentials to take the stress out of finding the perfect rental property in Malta.
Home is where the heart is
No matter where you lay your head at night,
location matters
. Try and think of the things that will be important to you rent your property:
⦁
Will morning swims be a no brainer?
⦁
Maybe you want to make sure you can walk to work?
⦁
Or perhaps you have a dog that will require open space every day?
All of these can be greatly affected depending on where you look to rent property in Malta. A farmhouse in
Marsaxlokk
(in the South) may be ideal for someone who works remotely or online, but would be a bit of a drag for someone who had to drive to work in
Mellieha
(in the North) everyday.
Cheque please!
Source:Pexels.com
Credit: Pixabay
A sound understanding of your budget, and how this will float against all of the associated costs that come with renting a property in Malta or Gozo is also a definite requirement.
Accounting for bills and utilities is often easily forgotten. Larger houses will require a lot more energy to run and maintain which could easily result in higher utility costs. Check out the
ARMS website
to get an understanding of what these costs could amount to. A helpful tip when renting property in Malta it's also important to consider checking that all utility bills accurately note the number of people in a household, as this will also impact on how much you pay.
And of course, we live in a digital world with online access being considered a must-have for any modern home. Coverage can be poor in certain areas, and some locations are only serviced by certain providers. Therefore, it's best to look into your requirements and how they can be met depending on where you want to settle. No one wants to be dialling their provider at 9:00am before your Monday all team call because your Zoom won't load.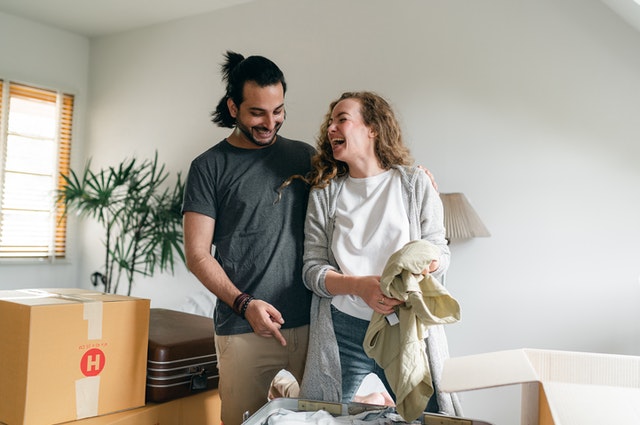 It's what's on the inside that counts
Source:Pexels.com
Credit: Ketit Subiyanto
If this is going to be your first apartment, it's also good to know what's going to be provided, and what you will need to purchase for yourself. Most property rentals will come with a certain amount of furnishings, such as sofas and fridges. But be prepared that you may need to fork out for certain things yourself such as cutlery and crockery. Even something as simple as coat hangers can reduce anyone to a puddle of frustration when you realise you've nowhere to hang your clothes when moving day comes around.
Start by looking through your homel and identifying items that you won't be able to take with you, and cross reference this with what you are told will be part of the new property. If you're unsure, ask one of our
Quicklets Estate Agents
who'd be delighted to guide you on how to get accurate information from your potential landlord. This way you can guarantee you will have everything you need and can set expectations as to added costs.
A helping hand
Settling into your new rental property in Malta or Gozo will undoubtedly be hugely rewarding. The finding step of the journey can be both overwhelming and incredibly time consuming. With thousands of listings and all sorts of offers, you may not know where to start. Most people will seek guidance and assistance throughout this process, and the most successful way in which to do this is to approach a reputable and trusted estate agent. The agents of Quicklets Malta have a long history of linking up tenants and properties perfectly. Simply let us know what it is that you are looking for and we will do the rest. Tailoring your desire, with our search power, and putting you one step closer to renting your dream home.