Dos and Don'ts for your long-let apartment DIYs.

We've given you an oasis of advice when it comes to DIY projects from temporary fixes to longer term value-adds, but here's some more in depth advice for those more ambitious DIYing projects for your long-let rental property in Malta or Gozo. Summer is almost upon us and many of us will choose to spend the next couple of months soaking up the sun whilst upgrading your apartment for rent in Malta or Gozo,by getting down and dirty and DIYing some project that you've been meaning to get to for months.
When painting your long term rental apartment.
You get to your local paint shop, look around and discover a minimum of 10 new colours you never knew even existed, and the hunt for the perfect shade of green your partner described to you in grave detail, begins. And the overwhelming questions and doubts start to pour in:
Cooler tones or warmer tones?
Water-based or oil-based?
Paint brush or paint roller?
Do I really need a primer?
Yes, yes you do. An undercoat or primer can totally change the result of your painting session. Especially if you're working with vibrant colours that should come out as fresh and bright pigments. An extra coat also goes a long way and will ensure the most even coverage.
Here's a list of Dos when channelling your inner Picasso:
Paint in the daylight
Buy the paint roller and the expensive tape. The last thing you want is to finish off your 2 hour masterpiece to find stray hairs under the last layer of paint and pulled off paint because of the cheap paint tape. Avoid uneven tones
Mix the paint before using it
Firstly, make sure you have the right amount of paint. If need be, ask for help and give the exact dimensions of the wall you'll be painting in your apartment for rent in Malta or Gozo. Especially if you're using more than 1 can of paint be sure to mix the two together to have a uniform look with no uneven tones.
Yes you should sand it down before painting
Oil and water don't mix, so don't expect for it to be an even outcome if you're painting over an oil-based wall or door in your long-let apartment in Malta or Gozo.
Rather than watching paint dry throw on a bomb playlist and get creative.
Have a quick look at all the tools and bits and bobs you may need for your project. Anything from outdoor furniture to power tools can be found on the BigMat website.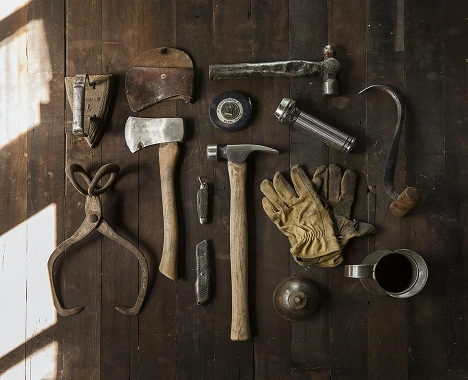 When building something for your long-let rental apartment.
Channel your inner Bob the Builder for this one. And if you're still confused on what to do and need some inspiration, here are Quicklets' upcycling tips and tricks to get you going.
Read the instructions even if you don't follow them
Read any instructions that come with the tools you'll be using especially if you're unfamiliar with them and have no experience using them. Read any safety precautions carefully to be aware of any mishaps that may occur and know what to do in case of any emergency.
Use the right tools
Do your research or ask for help when purchasing all your tools for the job you could always ask for assistance when buying all the necessary equipment needed. Ensure that you have access to all the tools you need. Opening your tool box for a big job and only realising then that you're missing that 4mm washer that is essential to finishing off the job is disheartening. Whether you make another quick stop at your local ironmongers or plead with your very helpful neighbour and assure them that it'll be returned by the end of the day.
No shortcuts
Before you start glamorising your long-let flat, estimate the amount of time it'll take you from start to finish accurately. Rushing through will make you more probable to risk mistakes and accidents. Grab your protective eyewear to prevent any debris or particles flying into those pretty eyes. Also invest in some protective earmuffs to keep those ear drums in check.
Clean up
What's worse stepping on a pile of legos with no socks on or walking all over your new pointy screwdrivers and nuts and bolts? Be sure to tuck all your tools away for the next DIY project
Main blog photo courtsey of Roselyn Tirado