10 things you need to do when renting a home in Malta

Whether it's your first time renting property in Malta…, or you are a seasoned nomad who is used to shifting your living space frequently, there is a lot to take stock of that is easy to forget. From choosing locations to suit your work/life balance, through to negotiations with agents and landlords, it's smart thinking to make sure you have covered all bases to not only make the process easier, but ensure you have a stress free stay for the duration of your lease.
With that in mind, we have carefully crafted the top 10 things that we consider the most important when securing your dream property for rent in Malta, and making your home a success story.
Know your neighbourhood
Despite not being a permanent situation, the property you rent should still make you excited to come home at the end of the day. A haven after a hard day's work to unwind and spend some down time.
Not only that, you don't want to find your dream home nestled amongst farmland, and discover your nearest shop is a 20 minute drive, meaning late night snacks or topping up on milk can become a chore. Look at transport options, parking (very important in Malta), along with stores, gyms and anything else that you consider part of how you go through your daily life. Speak to local residents, enjoy a meal at one of the local restaurants, and make sure it's the place for you.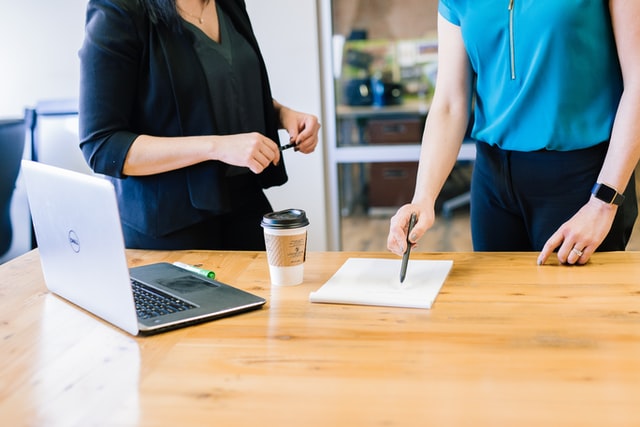 Understand your lease agreement
This is perhaps one of the most vital pieces of advice. And don't be shy to ask for help from a lawyer or members of the QuickLets team. Most leases are drawn from a standard template but that doesn't mean it will always suit you. For example, double check policies on pets if you plan on bringing a four legged friend to live with you.
Things such as how and when rent is paid, break clauses if you want to terminate the lease early, as well as how maintenance works. It's vital to understand all of this so you aren't stung with any surprises once you are locked in.
Main blog photo by Vecislavas Popa from Pexels





Check the condition of the property
Photo by David Hellmann on Unsplash
Especially in the case where a security deposit is involved, we strongly recommend doing a full inspection and compiling a report of any and all damage or issues that you find. No house is going to be 100% perfect, especially if it has been rented for a long time, but the last thing you want is any historical damage from before you moved in being attributed to you because it was not acknowledged by the landlord beforehand.
Areas like walls, floors, light fittings, doors along with any white good like fridges and microwaves should be inspected thoroughly and their condition recorded.



Get renters insurance
This is one of the most commonly overlooked items, but one of the most important. You never know what is going to happen when you move into a new home. Fires, break-ins and theft and even natural disasters don't discriminate when it comes to bricks and mortar. Landlord's insurance will generally cover the fabric of the building, but not its contents.
As is the way with insurance, it's quite likely you wont need to claim, but it's best to be in a position where you have it available when needed, instead of being left significantly out of pocket.
Sort how rent will be paid!
Life is busy, and without a direct debit in place, bills can accumulate and have a serious impact on your finances, not to mention your living situation. No one likes it when someone forgets to pay them, and Landlords are no different, considering they will have the mortgage and other costs to consider that are reliant on your rental payments.
Setting up automatic monthly payments means one less thing to worry about, allowing you to enjoy your home even more.
Keep up with maintenance
Geyser not working properly, or the A/C sounding funny? Don't wait for problems to escalate until it's too late or costly to fix. If something breaks or gets damaged, look to contact your landlord or managing agent immediately. In most cases, the cost for repair usually falls on the landlord, though it may be up to you to arrange a date and time with a repair company. Make sure to document any works done and inform your landlord or agent once they are completed.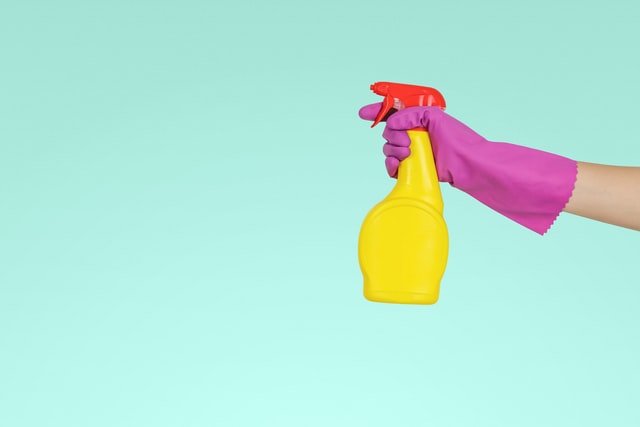 Mean clean machine
Photo by JESHOOTS.COM on Unsplash
Not everyone loves breaking out the vacuum and cleaning supplies, but it's a necessary step when moving into a new place. Otherwise bring in the big guns with Buffer Boys.
Even if your lease confirms that a deep clean is done once the term ends, you have no idea who was there before, or when the property was last lived in.
And whilst this may be home for you during your stay, it is still owned by someone else, so it's respectful to both you and the landlord to keep the property in a clean state.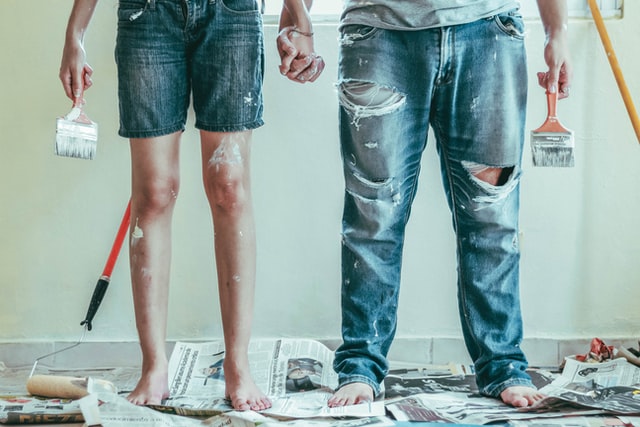 Property customisation? Discuss it first
Photo by Roselyn Tirado on Unsplash
Is that lime green living room wall just too much to look at everyday? Most landlords are open to minor renovations in the property like painting rooms, or changing light fittings, as long as the tenant agrees to return the property to its former state when they leave. In fact, some landlords are even willing to split costs on cosmetic changes if it means it will improve the property. Either way, always look to discuss with your agent or landlord, and preferably even as early as when you are discussing the lease agreement.
Maintain a healthy relationship with your landlord/agent
Whether your property is privately managed, or run through a managing agent, it really pays to foster a good relationship with them. This will make communication much easier, and also ensure that both parties are willing to resolve any issues or disputes a lot quicker and accommodate any changes or requests which are bound to occur while renting a property in Malta.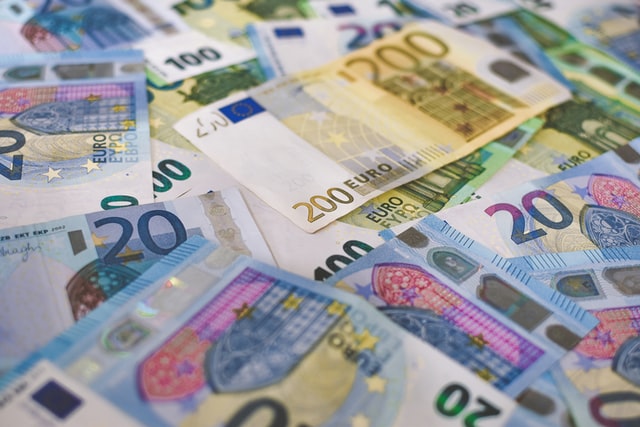 Get your security deposit back at the end of your lease
Photo by Ibrahim Boran on Unsplash
Especially after living in a property for a significant period of time, and with the excitement of moving to the next place, it can be all too easy to forget about your deposit. However it is your right to get it returned to you if you have left the property in the state you received it.
More often than not your agent will remind you of this when you close the lease, but it's wise to put a calendar reminder close to your moving out date to ensure that you get it back once all of the post move checks and inspections have been done.
QuickLets has a massive database of properties across the Maltese islands that puts them in a powerful position to help you find your next dream home. Browse through our extensive list of properties available for rent, customise your search for things like location and cost, or take a look at our QuickLets App and let us help you make your next move, your best one yet.